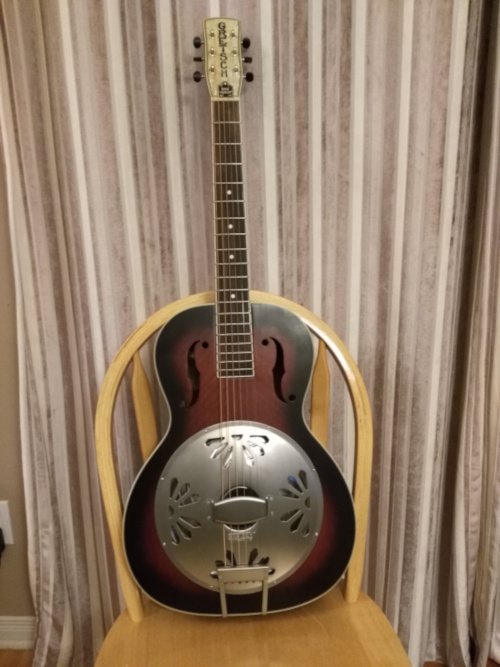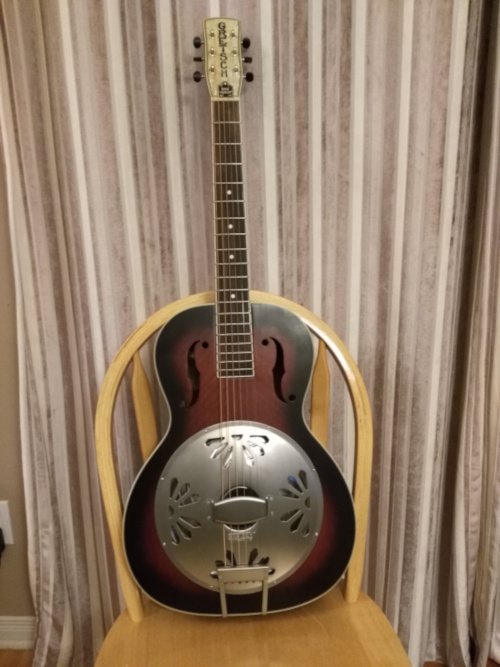 Let me introduce: Gretch Alligator G9240. This is my third Dobro. And I can confirm, it has a unique Dobro specific tone. The main specialty is an Eastern Europe made hand-spun biscuit cone. As per Sweetwater: "Gretsch's G9240 Alligator Biscuit Roundneck Resonator features tasteful vintage appointments that would look right at home in the company's catalogs of yesteryear. With the G9240, you get a lovely mahogany top graced with a vintage semi-gloss natural finish that not only looks great but also enhances the instrument's tone. There is also the simple yet mesmerizing design of the biscuit resonator itself which just oozes old-timey vibe and makes you happy they do still make a classic instrument like the G9240."
Guitar Features:
Mahogany top, back, sides, and neck emit great resonator tone
Padauk fingerboard with 19 frets responds beautifully to chording or a slide
Gretsch Ampli-Sonic Eastern European hand-spun biscuit cone and bridge
Grover Sta-Tite tuning machines keep you in tune
Find out how I electrified this guitar.