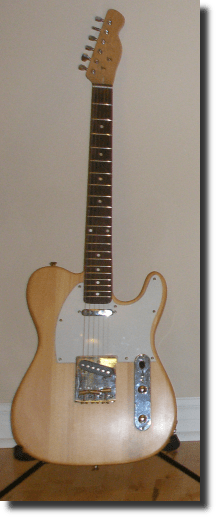 This is actually the result of the Saga TC-10 project.
Nice sound.
Nice look.
Feels great too.
I had to upgrade the neck pickup to improve the sound.
Also I have replaced the bridge straight saddle with the compensated ones from St-Mac.
What else?
I have shielded all the body cavities ( pickups and controls) with the self-adhesive copper foil.
This was done in order to decrease the unpleasant feedback sound coming from radio interference.
Downside: needs the intonation and action setup every season.
This is how the non-expensive wood acts.
Especially the neck.
So if you are not comfortable with the intonation set up this model is probably not for you.