Jul 26
adminUncategorized No Comments
Everybody have heard about such thing as "one-man-band". Right?

It's when one man plays few instruments simultaneously.
There are 2 most popular accompanying instruments when you play guitar: harmonica and drum.

Well, some sort of drum. It could be just an empty packing box or real foot drum depending on your budget.
Or an electronic stomp box.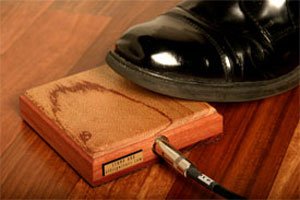 First time I've heard about stomp boxes was during the concert of Harry Manx, Canadian blues singer and songwriter who uses Indian ragas in amazing mixture with American blues and traditional music.
It was a small wooden box tapped by performers foot. The brand is Australian Ellis Guitars

So, after some thorough research with Google I decided to try to make my own stomp box.

Take a look what I've got