Jan 08
adminUncategorized No Comments
Finally. After years of hesitations, I have got this iconic instrument. A nice Stella Harmony H929. The year of 1955.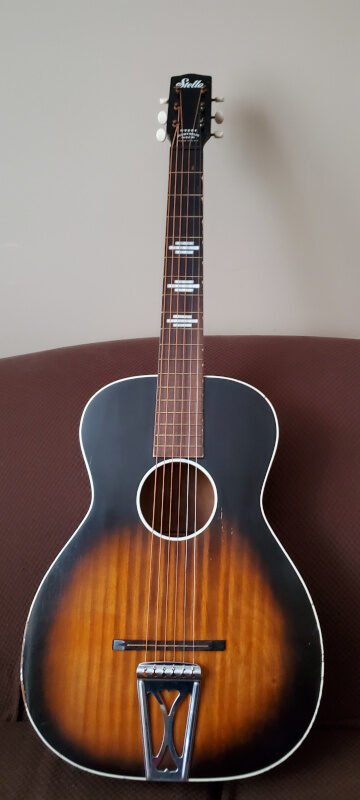 According to Wikipedia: " Stella guitars were played by notable artists, including Robert Johnson, Lead Belly, Charlie Patton, Doc Watson and Willie Nelson[2] who learned to play on one.[citation needed]Kurt Cobain of Nirvana played an acoustic Stella on the recording of the song Polly, from the Nevermind album, and Mason Williams with Classical Gas".
It's all wood instrument made from birch. Unusual material, but because of that, it has a tone that is so specific and recognizable in early blues.
Technically speaking Stella authentic sound is reach in the mid-range frequency and at the same time quite poor on both ends, the bass and tremble. That produces such a scratchy and "swampy" voice.
Here is the sample made on this guitar by the previous owner
Mario Vaillancourt